What Do They Think?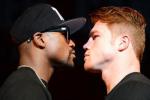 Round-by-Round Predictions for Mayweather vs. Canelo
BleacherReport.com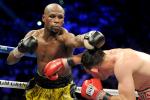 Floyd: Boxing Has Become Too 'Watered Down'
ESPN.co.uk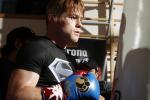 How Alvarez Can Surprise the Boxing World
BleacherReport.com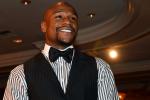 Floyd's Monster Payday Will Fuel Canelo
BleacherReport.com
Yes, all of these articles were written in favor of Canelo. It makes you wonder if they're not just trying to sell the fight. I don't think they are, but the public opinion is that Canelo Alvarez is going to lose a 12 round decision. I've said before that I don't see how Canelo could win a decision. That's exactly what the guy who wrote the first article thinks. If this fight goes 12 rounds Mayweather will be the one with his hand raised in victory.
If there is any chance for Alvarez to win this fight it'll be by knockout. From the outside looking in he seems to have no chance of beating Mayweather. Canelo stalks his opponent using a form of the peek-a-boo defense. He pretty much stands right there or comes forward. I can only see Floyd moving around him while he punishes Canelo from the outside. If Mayweather frustrates the young fighter, then I see no chance for Canelo. He has to keep cool and watch for openings.
If he's going to knock Mayweather out, and we've established that he will not outpoint him, then he will have to do what Miguel Cotto and Oscar De La Hoya did. They pressured Mayweather and cornered him every chance they had. They pounded him in the clinch and took it to him when he wanted a break. There will be opportunities for Canelo to get to Mayweather, and when there are he must take them. It will be inside one of those times that Canelo could deliver the knockout.